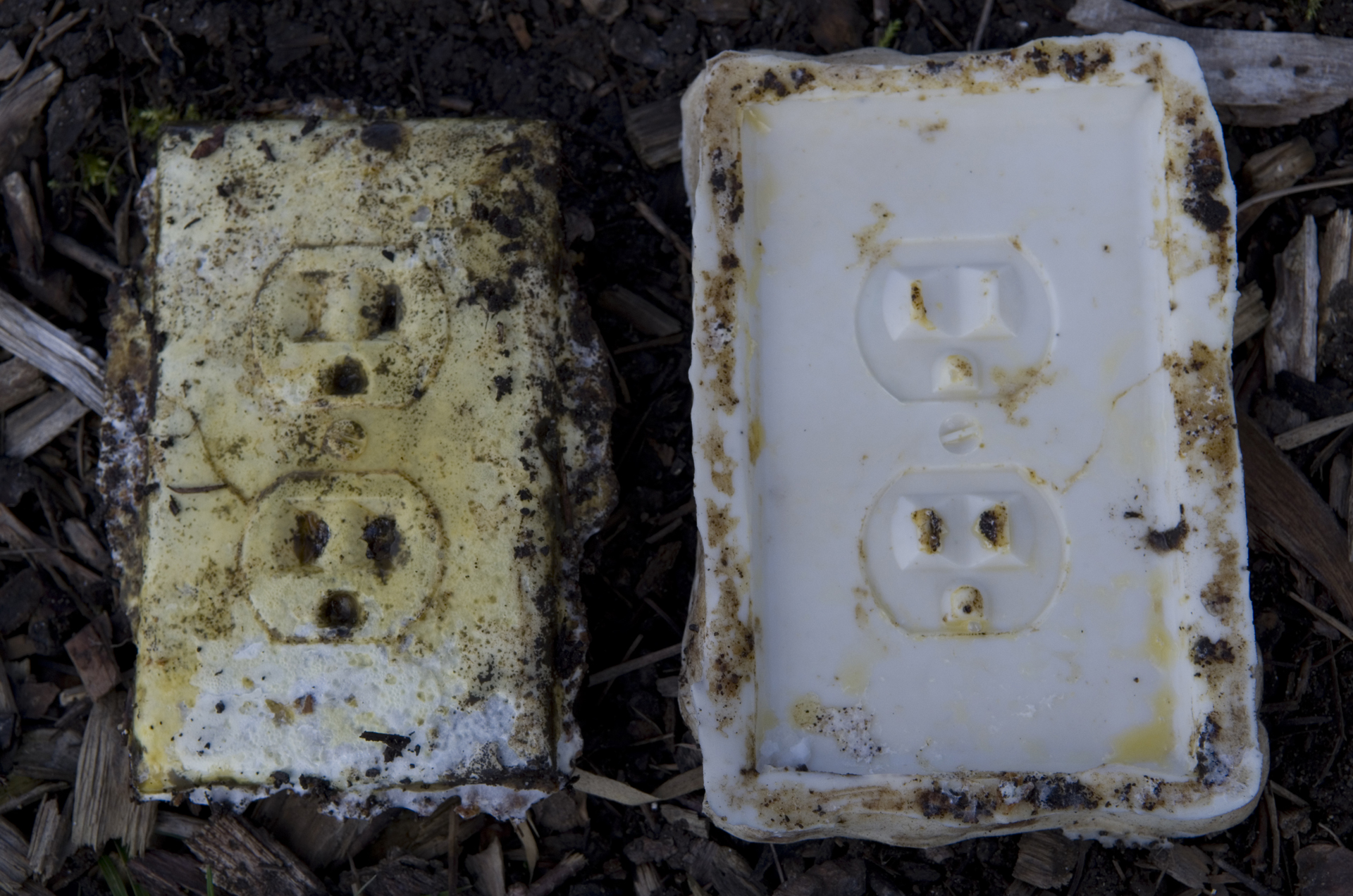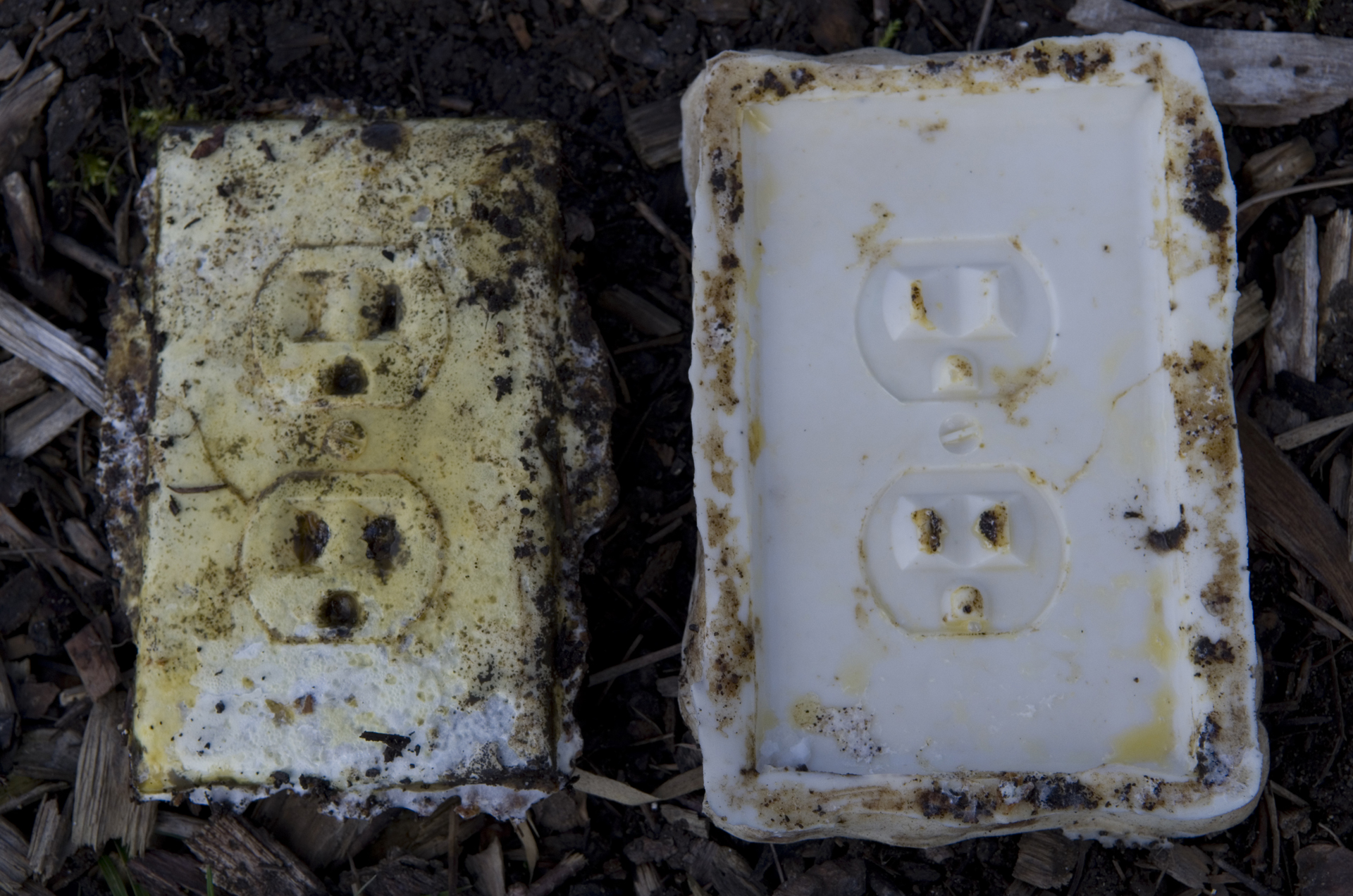 Mycelium Power Outlet
Silicone rubber mold (right) Oyster Mushroom mycelium and coffee grounds (left)
I packed an active culture of Pleurotus ostreatus (more commonly known as the oyster mushroom) that had been mixed with coffee grounds into a sterile silicon rubber mold. The mycelium "ran" throughout the grounds and hardened them into the shape of a power outlet.
The fruiting
6 months later, after burying the outlet at the bottom of a tree, the mushrooms fruited and created a beneficial mushroom culture.
Oyster mushrooms have been classified as "bioremediators," or biological actants that can help break down toxins in soils, and research has yielded positive results of oyster mushroom mycelium as being capable of breaking down petrochemical waste into benign elements in toxic waste sites.